UGPG Sponsors
The Utah Giant Pumpkins Growers express our sincere appreciation to our sponsors for their support. We couldn't do it without them. We encourage our growers to support our sponsors.

TestOut is a global online education and certification company. Its training software and certification exams are used by over 100,000 students in 19 countries. TestOutís end-to-end training makes it possible for students to gain critical certifications in the information technology (IT) industry. Using its online simulations, coupled with performance-based exams, students gain both the knowledge and skills they need to be job-ready, not just book smart. By immersing themselves in TestOutís simulated environments, students learn to install and care for computer hardware and software, set up and secure company networks, and manage server health, security, and storage. The company helps fill the skills gap in IT with highly qualified job candidates. Having just celebrated 20 years on Pleasant Grove Main Street, and with over 70 employees, TestOut provides a great work environment for individuals who are results-driven and self-motivated. TestOut combines hard work with fun and engaging activities for employees and their families. The company is growing and currently needs a dozen highly talented people in a variety of positions. Current positions can be seen at www.testout.com/careers.


Wild Valley Farms - Here at Wild Valley Farms we are dedicated to helping you grow big healthy plants with: ​ All Natural, Innovative, Soils and Fertilizers.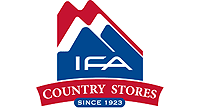 Intermountain Farmers Association - Proudly supplying Agricultural Supplies, Farming Supplies & Bulk Feed to the agricultural community for over 85 years. Committed to reflecting the positive attitudes, and qualities of life that are embodied in agriculture and rural living.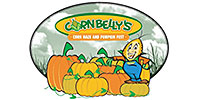 Cornbelly's Corn Maze & Pumpkin Fest - Cornbelly's is Utah's most popular Halloween destination. You're sure to be lost, laughin' and lovin it in our world-famous corn maze. With more than 40+ fall and haunted attractions, Cornbelly's is proud to once again offer plenty of farmtastic fun for the whole family!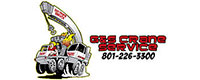 G & S Crane Service - For over 33 years, G&S Crane Service, LLC. has provided Utah and its surrounding states with first-rate crane service. Our 24-hour service and custom crane rentals can help you handle any project that involves heavy lifting of equipment or machinery. We feature cranes of up to 75 tons and highly-skilled operators that get the job done right the first time!

Meldrum Scale Company - Your Source For Scale Sales, Service, and Testing. We have been solving our customers most demanding weighing needs throughout the Intermountain area since 1965. With over 125 years of combined scale sales and service experience, we have the unique ability to address any weighing need.

Wicked Audio - Providing quality headphones and ear buds for people who know how to rock since 1995. Wicked Audio without the audio, is like pineapple without the apple. Who wants to eat pine? We don't! Wicked Audio is a proud sponsor of the Utah Giant Pumpkin Growers.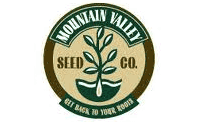 Since 1974 Mountain Valley Seed Co. has been providing fellow passionate growers with a wide range of high quality seeds at wholesale prices. Our business has grown, but we are proud to still be a "little guy" and remain one of the few truly independent seed companies in the nation. We are still catering to the local grower, still operating as a small company and still supporting all of our local growing movements.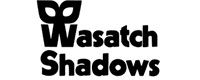 Wasatch Shadows has the broadest selection of any nursery in town. Come check it out! If you haven't experienced 10 acres of Utah's finest collection of plants, gifts and garden products, you need to come share in that experience. If you have been here before, but it's been awhile, we welcome you back. Things at the nursery, as in nature, are constantly changing. You'll want to see what's new!

Experience the advantage of a custom sign by Sign City. Your sign is tailored to your business's needs. We'll help you identify and solve the challenges you face in reaching your audience with a professional custom sign.

For over 30 years, Diamond Rental has been providing high-quality event rental products and exceptional customer service to our customers. Whether you are planning a small backyard celebration or a large public event, we sincerely hope that you will ask us to help bring your vision to life.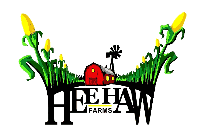 Fall is in the air and if you're looking for Fall or Halloween fun, Hee Haw Farms is the place. We have something for everyone! Pick-Your-Own Pumpkin Patch -- Hayrides -- Petting Farm -- Pony Rides -- Corn Maze & The Haunted Hayride to name a few. New Pricing! $6 General Farm Admission.


Basin Nursery is a family owned and operated business that has been around since 1958. From the first petunia planted to the latest in home decor, we have been around to help the residents of the Uintah Basin beautify their homes and their community. Take a look around and see what we have to offer!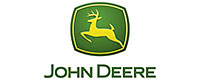 From tractors and engines to construction, forestry and turf care equipment, John Deere provides equipment, tools, technology and services that fit the needs of a changing world.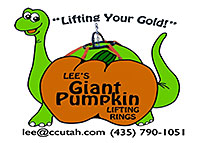 Lee's Giant Pumpkin Lifting Rings - Lee supplies lifting rings for all growers, from first time growers to the heavy hitters. These sturdy rings have lifted pumpkins over 1 ton! Travel straps are also available to secure your pumpkin during transport. They even sew custom lifting straps to customers specification. Thanks to Lee's Giant Pumpkin Lifting Rings for their ongoing support of the UGPG!