UGPG Sponsors
The Utah Giant Pumpkins Growers express our sincere appreciation to our sponsors for their support. We couldn't do it without them. We encourage our growers to support our sponsors.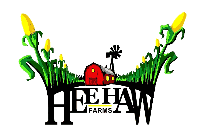 Hee Haw Farms is good farminí fun for the whole family! We have something for everyone. Enjoy activities that range from our Pick-Your-Pumkin, Hayrides, Petting Farm, Corn Maze, Silo slide, corn cannon, animal train, zip line, and so much more! Purchase tickets online or at the farm!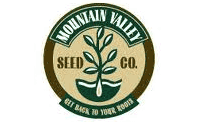 Since 1974 Mountain Valley Seed Co. has been providing fellow passionate growers with a wide range of high quality seeds at wholesale prices. Our business has grown, but we are proud to still be a "little guy" and remain one of the few truly independent seed companies in the nation. We are still catering to the local grower, still operating as a small company and still supporting all of our local growing movements.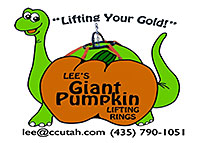 Lee's Giant Pumpkin Lifting Rings - Lee supplies lifting rings for all growers, from first time growers to the heavy hitters. These sturdy rings have lifted pumpkins over 1 ton! Travel straps are also available to secure your pumpkin during transport. They even sew custom lifting straps to customers specification. Thanks to Lee's Giant Pumpkin Lifting Rings for their ongoing support of the UGPG!