Contact Us
Contact us through our email: utahgiantpumpkingrowers@gmail.com
About The UGPG
On February 19th, 2005 the UGPG was organized. The founding members decided they needed to have more control over the Weigh-Off's (which up to that point were being held and sponsored by other businesses and organizations) as well as pumpkin growing in the State of Utah. Gordon Tanner was elected as the first president, with Andrew Israelsen as Vice President, Kevin Card as Sponsorship Coordinator and Ray B. Tolman as Membership-Sponsorship Coordinator. There were 10 founding members.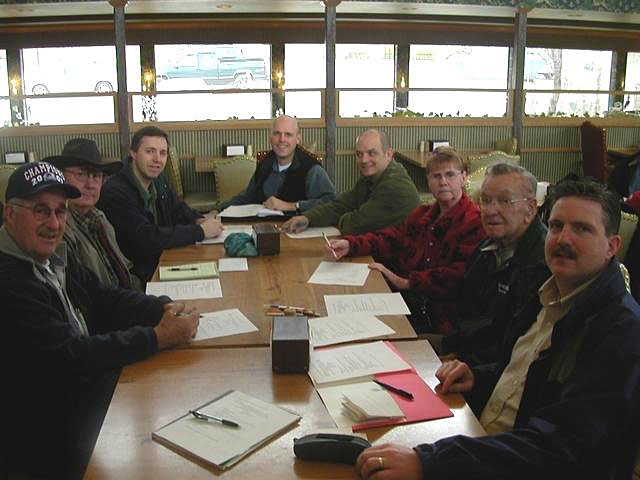 UGPG Founders: Bruce Orchard, Ray Tolman, Andrew Israelsen, Jim Larkin, Scott Nelson, Shirley & Ross Fullmer, Gordon Tanner - Taking Picture: Brent Wolfley - Not Pictured: Kenny Blair, Kevin Card
Our organization was made up of a group of ordinary people who enjoy growing Giant Pumpkins. One of our goals was to promote the hobby of growing Giant Pumpkins. The UTAH GIANT PUMPKIN GROWERS set and adopted standards, guidelines and rules so as to make growing and weighing Giant Pumpkins fair for everyone.